Networking for Healthcare
Join us to meet other medical professionals!
Date:
Tuesday, June 25th, 2019
Time:
5:00PM – 7:00PM
Hosted by:
CSQ Bio
Location:
BioLab Sciences
13825 N Northsight Blvd
Scottsdale, Arizona 85260
Event Sponsored by:
Wells Fargo Bank
Learn More Here:
www.NetworkingForHealthcare.com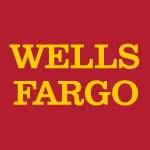 Are you looking to meet other medical professionals in Scottsdale or neighboring communities? If so, we have the perfect mix and mingle for YOU. Join us for light appetizers and beverages while you share conversations. Get your tickets TODAY!