Alyssa Flores
Alyssa Flores, a serial entrepreneur, is the President / CEO of Scottsdale-based CSQ BioTM, a national distribution company with a focus on regenerative medicine & biologics, that launched in July 2017.
With a team of agents throughout the United States, Alyssa is dedicated to bringing life changing products, therapies, and education to physicians and medical experts at national hospitals, surgery centers, and private practices. Her passion is sourcing high quality, innovative products by building solid distribution channels to provide regenerative medicine & biologics to patients who need it most within the verticals of joint care, wound care, reconstructive surgery, to name a few.
Alyssa's background started with business and marketing at Fresno State University. While living in California, her career launched in manufacturing, and upon moving to Arizona she fell in love with the banking and finance industries which ultimately led her to CSQ BioTM.
You can view some of Alyssa's other ventures here:
In line with her calling for helping others, Alyssa is also fiercely passionate about raising money for those who are less fortunate. In June 2016, Alyssa created the Alyssa James Foundation. As a 501(c)(3) organization, the foundation seeks to make a profound difference in Arizona by raising money for those in need and supporting causes for animals, education, the elderly, the homeless, addiction, veterans, and youth.
She currently sits on the board for www.wmforward.org "We're Moving Forward".
Above all, Alyssa is committed to making a difference for others, a mission that is integral to her many professional and charitable pursuits.
To connect with Alyssa, email her at alyssa@csqbio.com.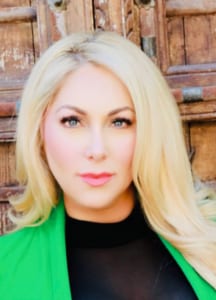 Have a question, how can we help?
To learn more about how regenerative healing technology can help patients and physicians, contact us today!